About Soryu-Gama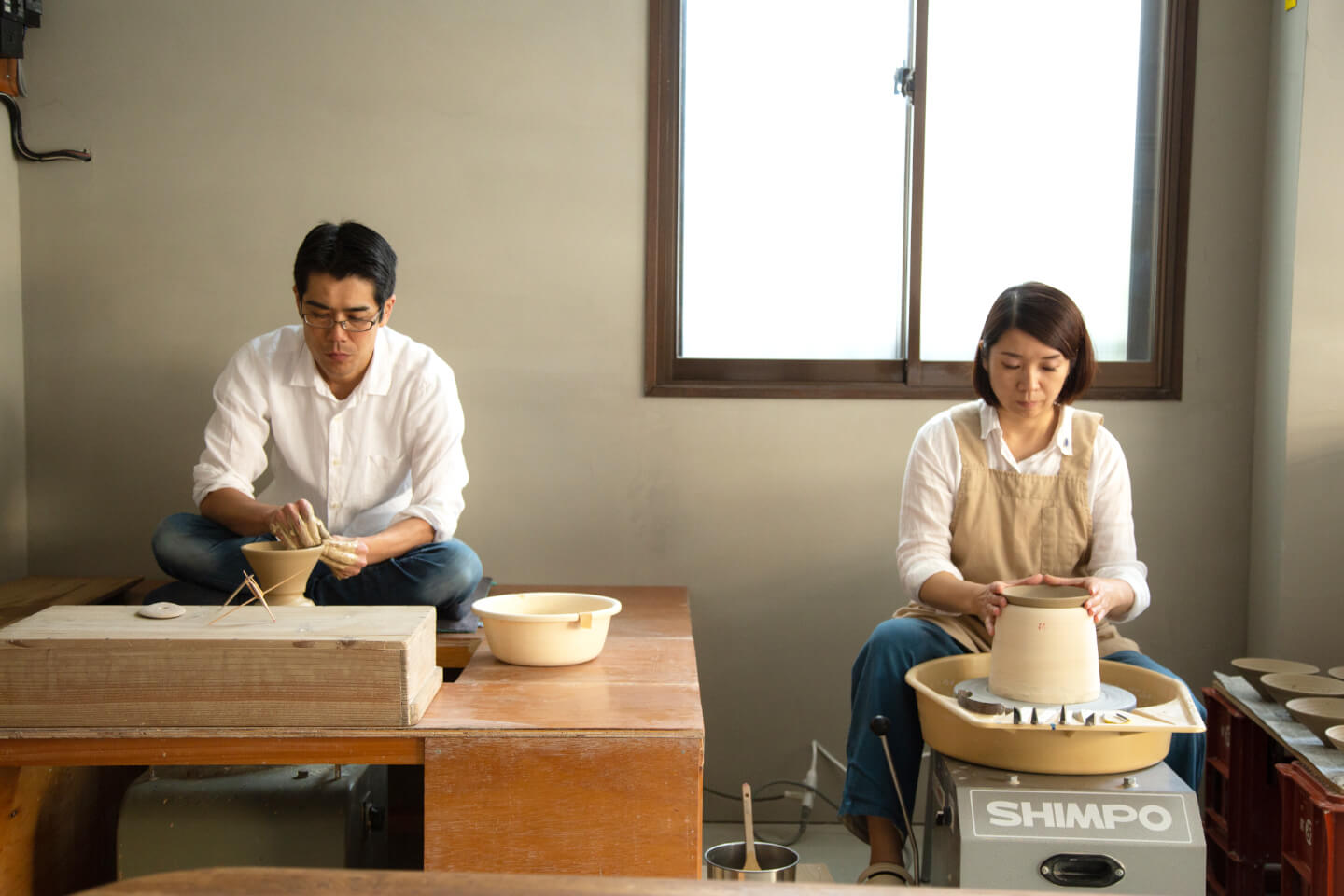 The first generation of Wakunami Soryu potters received direction from the first generation Suwa-Sozan, known for the work he developed in seiji glazed pottery, characteristic of Kyoto pottery.
Ever since, for four generations by Wakunami family potters, the traditional craft of Kyoto Kiyomizu Pottery has been carefully carried on.
The present fourth generation Wakunami Soryu married Madoka Ota, born and raised in the old pottery village of Koishiwara, in Fukuoka prefecture.
Kyo-yaki Pottery and Koishiwara Pottery — At Soryu-gama, these two totally different styles mix and blend to nurture and present to the world, a new pottery.
Seeking a new expression with the translucent bluish seiji glaze, Soryu and Madoka work daily, side by side at their potters wheels.
About The Potters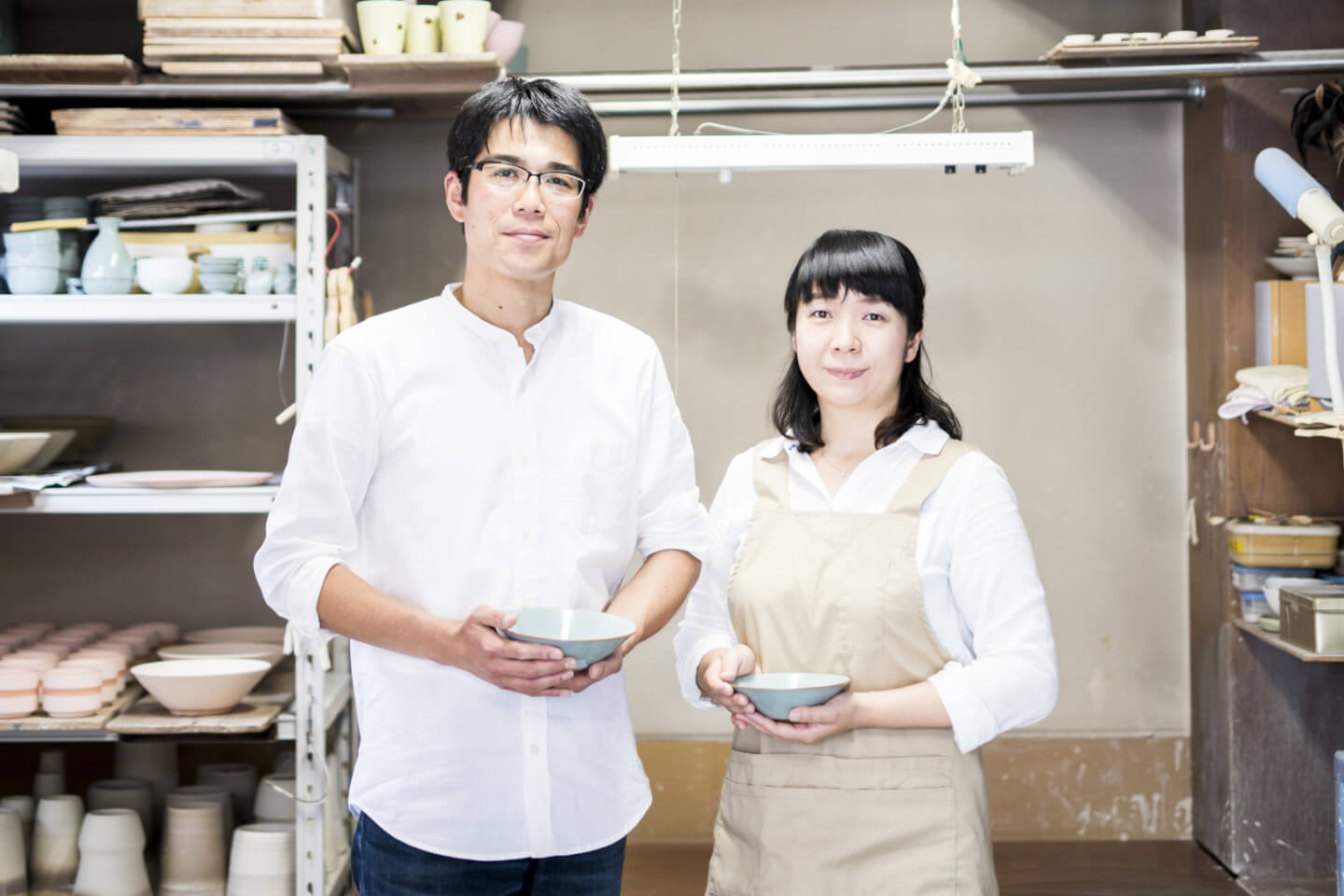 Our aim is the blue color of the sky after a rain.
Each generation has passed on to the next, the ideal of "Passing rain, clear blue skies" and expressed that through the pale seiji blue glaze on our pottery.
Soryu
Even in the gallant beauty of our Kyo-yaki pottery, we strive to add the warmth of friendly functionality.
In order to have many people sense the beauty of Kyoto's seiji glaze, we try to combine it with objects of everyday use. The more the piece serves a functional purpose, the greater the chance for a wide variety of people to sense its beauty.
Madoka
Our Endeavors at Soryu-Gama
Access
〒605-0862
170-22 4cho-me Kiyomizu Higashiyama-ku Kyoto in Japan
Tel (+81)75-561-8004
E-mail soryugama@gmail.com
10:00~18:00
Please contact us before visiting, to make sure we are home.