The first generation of Wakunami Soryu potters received direction from the first generation Suwa-Sozan, known for the work he developed in seiji glazed pottery, characteristic of Kyoto pottery.
Ever since, for four generations by Wakunami family potters, the traditional craft of Kyoto Kiyomizu Pottery has been carefully carried on.
The present fourth generation Wakunami Soryu married Madoka Ota, born and raised in the old pottery village of Koishiwara, in Fukuoka prefecture.
Kyo-yaki Pottery and Koishiwara Pottery — At Soryu-gama, these two totally different styles mix and blend to nurture and present to the world, a new pottery.
Seeking a new expression with the translucent bluish seiji glaze, Soryu and Madoka work daily, side by side at their potters wheels.
Wakunami Soryu The first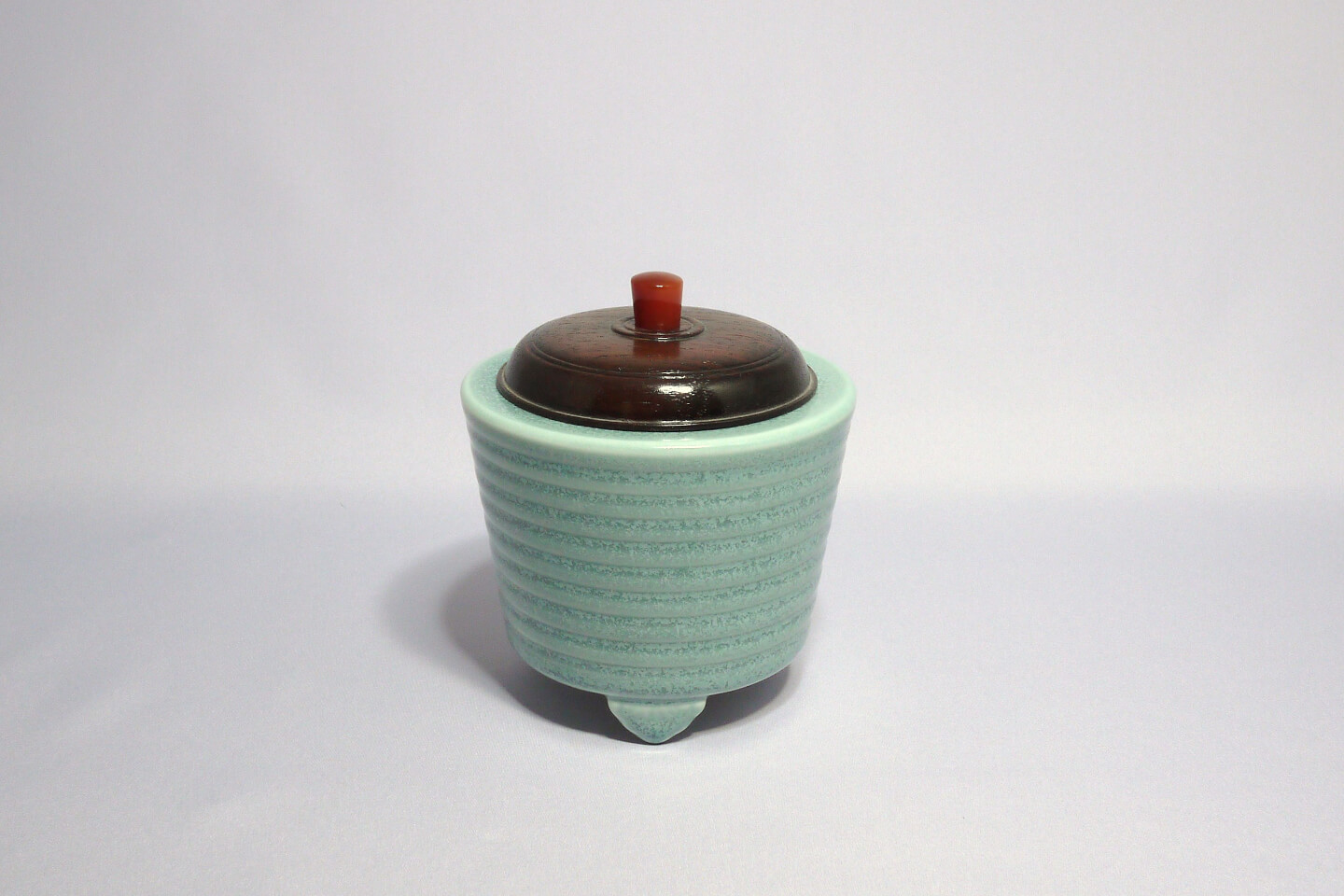 Born in Kanazawa in Ishikawa Prefecture in 1907 (Meiji 40)
Study basic pottery under the first Suwasozan
Manager of design instruction Department in Kyoto City School of Arts and Crafts
Study basic designing under the Chikuma Shoroku
Dedicate the 17 pieces of dishes to Ise Shrine
Dead in 1979 (Showa 54)
Wakunami Soryu The second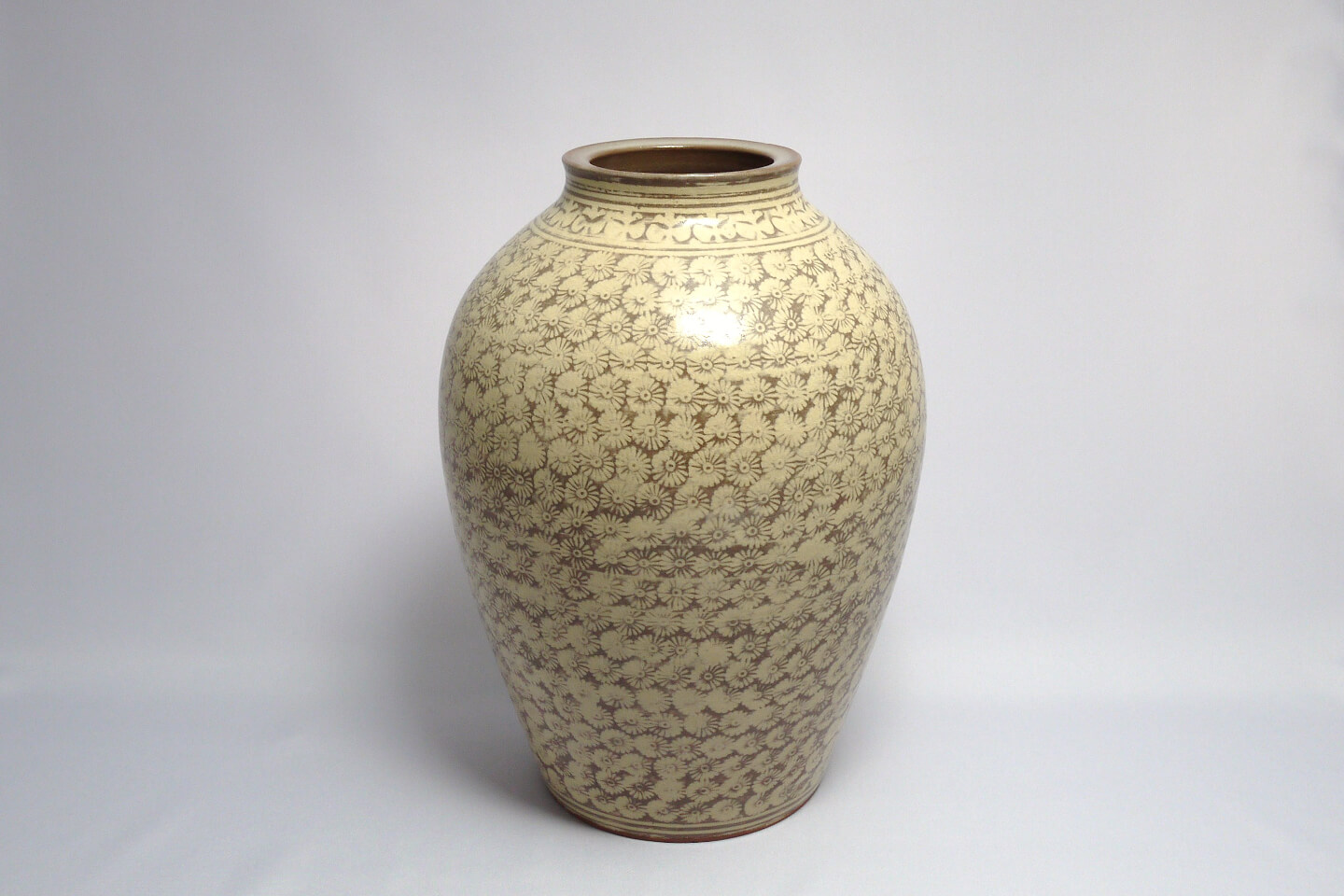 Born in Kanazawa in 1942
Graduate Art and Crafts Department in Kyoto City of Hiyoshigaoka Senior Hingh School
Graduate Art and Crafts vocational school
Study basic pottery under the first Soryu
Study under received Order of Culture Kusubeyaichi
Wakunami Soryu The third
Born in Katsuyama in Fukui Prefecture in 1951
Graduate Kyoto Women's University
Succeeded his wife as the third Soryu
Our Studio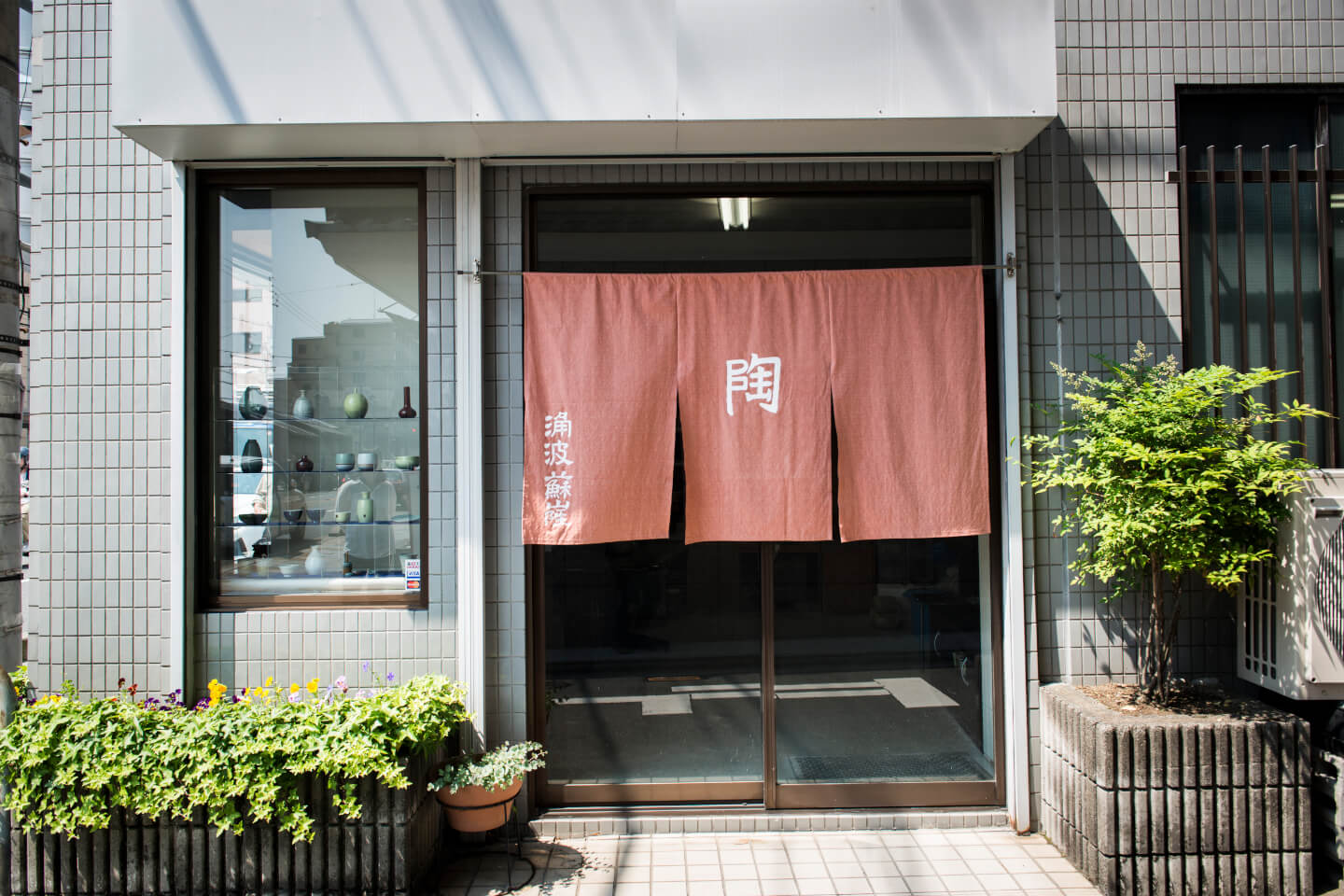 Soryu-Gama is located in the Higashiyama district in Kyoto. We are right along the Higashioji-dori street. Our studio and gallery entrance is on the south side of the building. You will see a awning shade.
Please stop by! If the entrance door happens to be closed, please ring us by the inter phone.
Inside Our Studio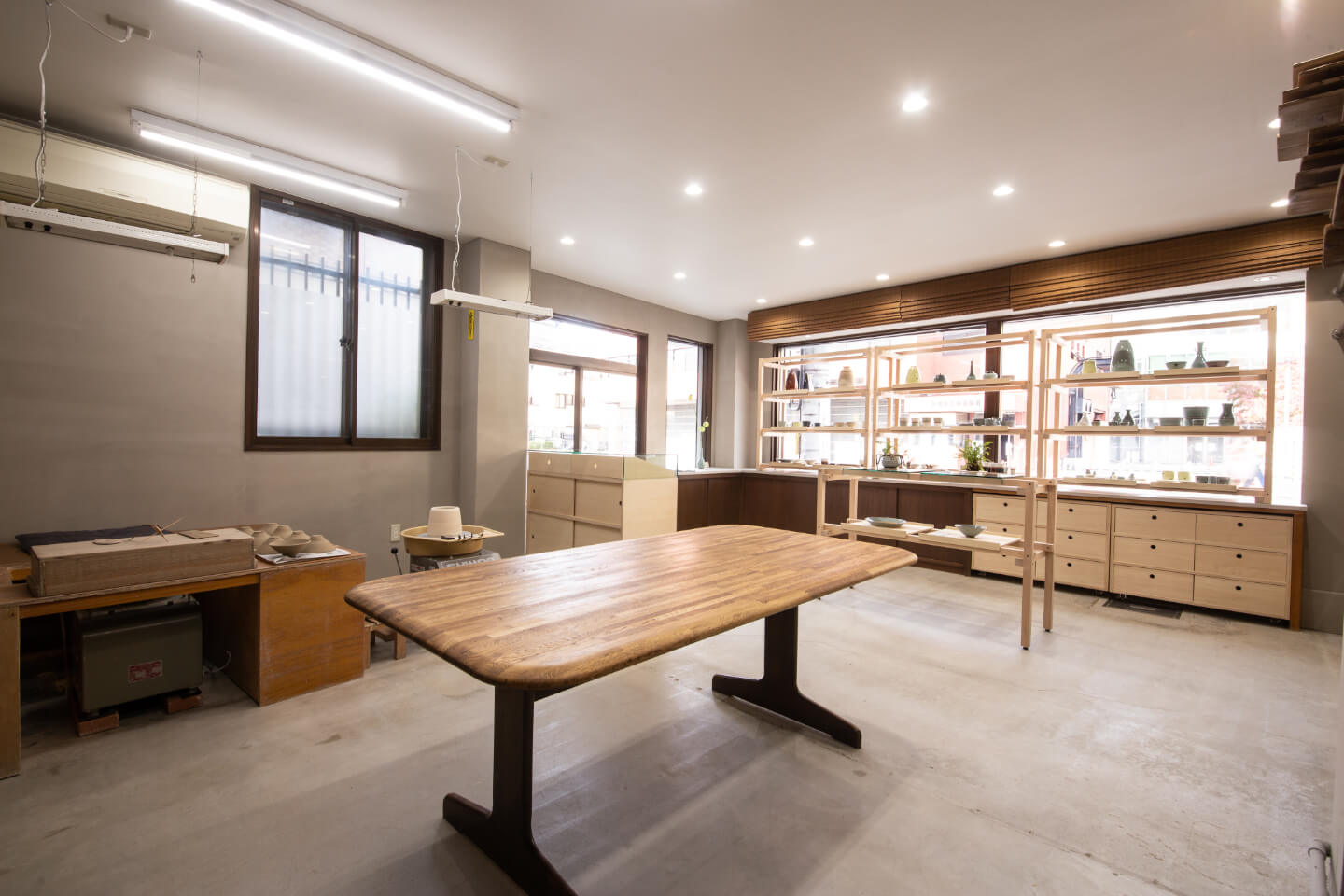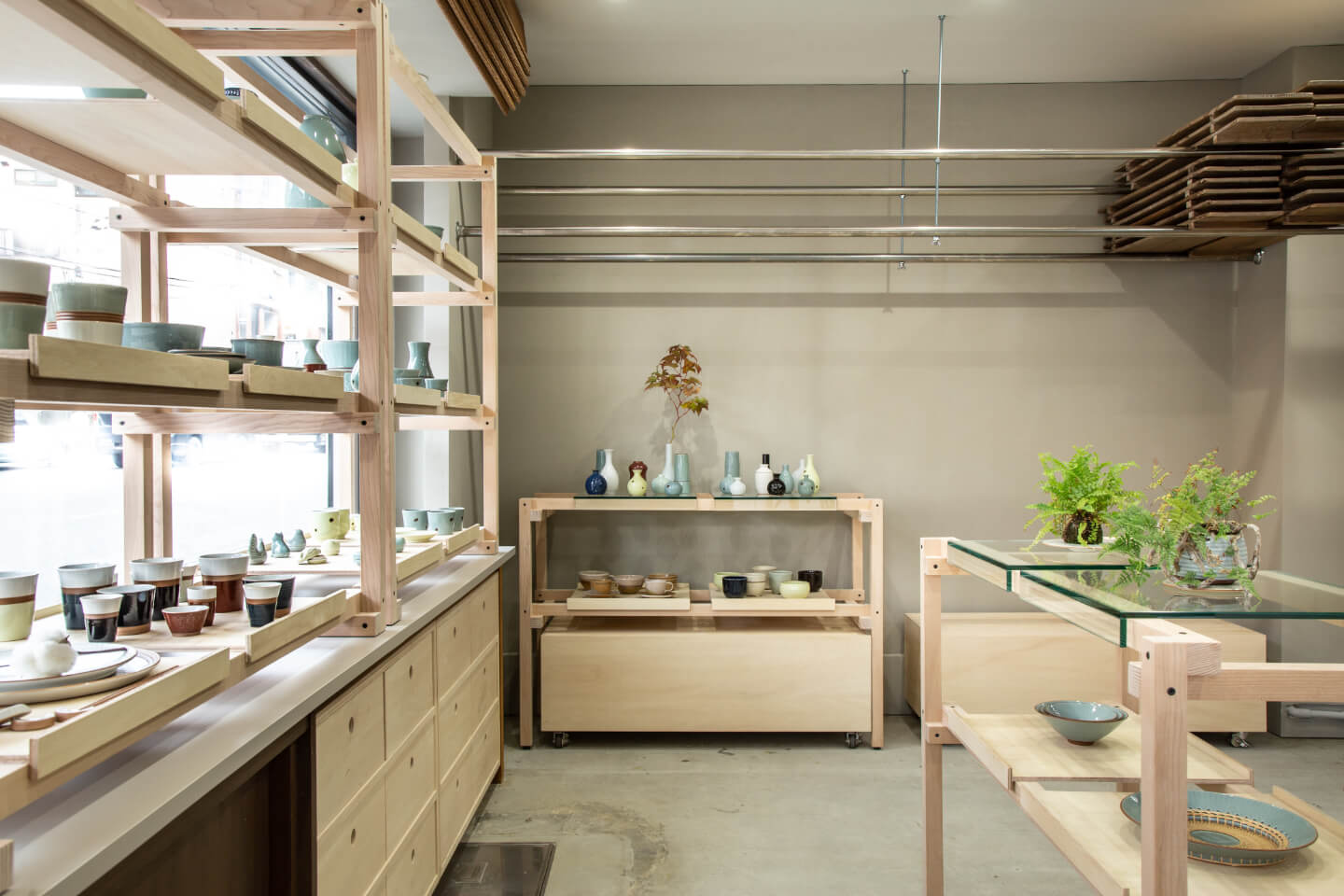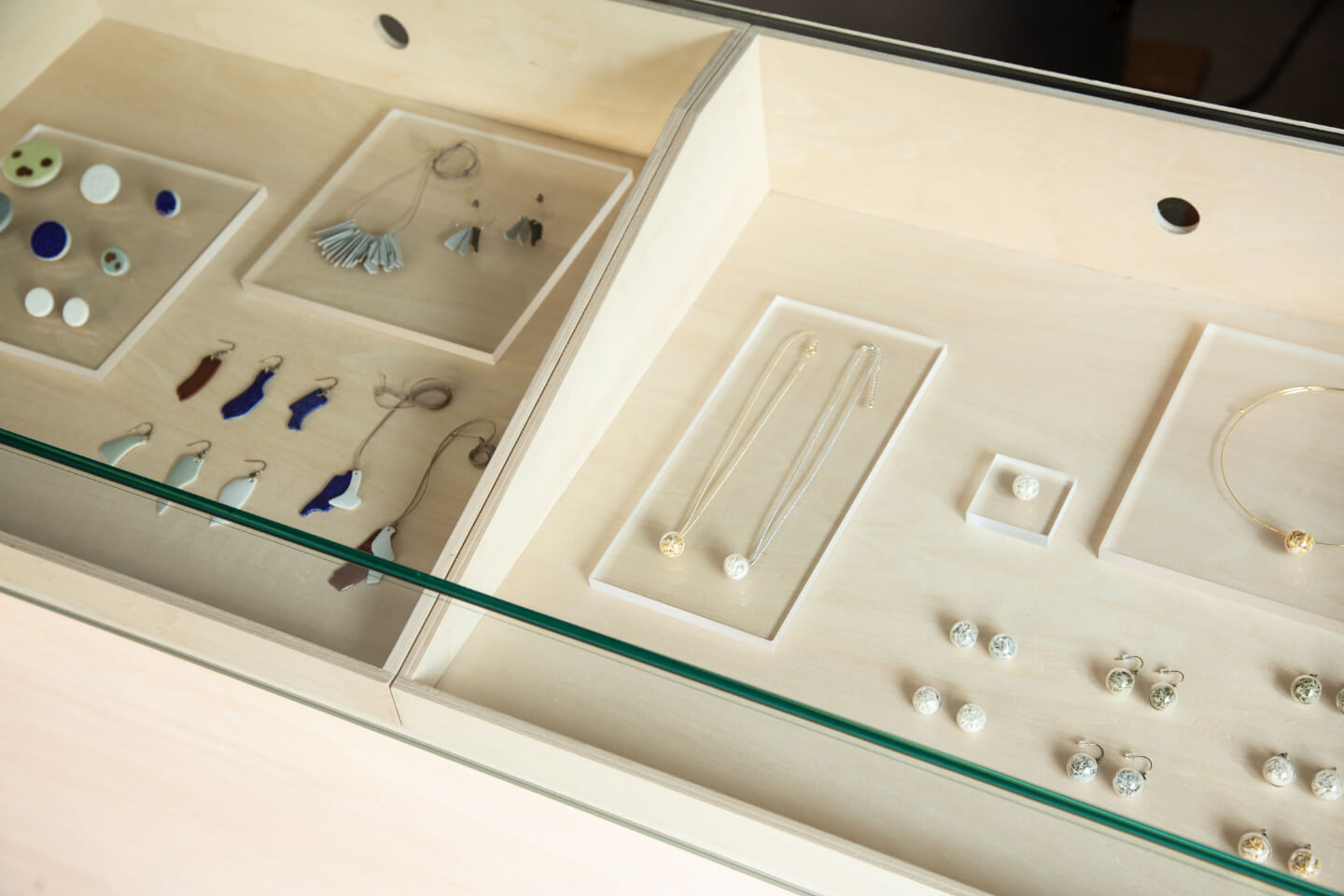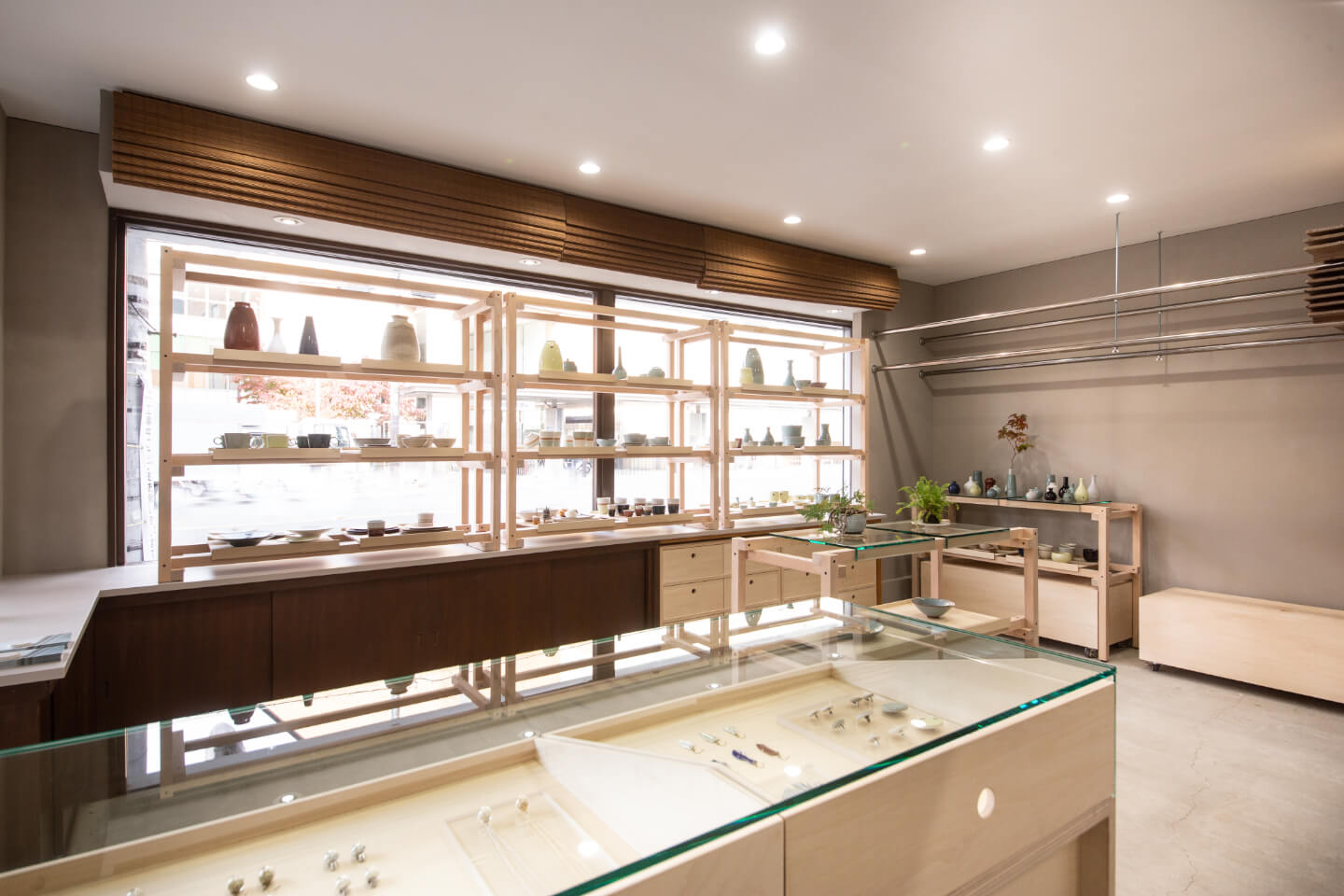 We perform all stages of pottery making in our studio, from throwing on the potter's wheel to glazing and firing.
We are happy to describe to you the steps in making any of the pieces you will see in our gallery.
---